DART Chart's Fall 2016 Conventions
Speak directly with DART Chart's executive staff at the AHCA or LeadingAge conventions this Fall.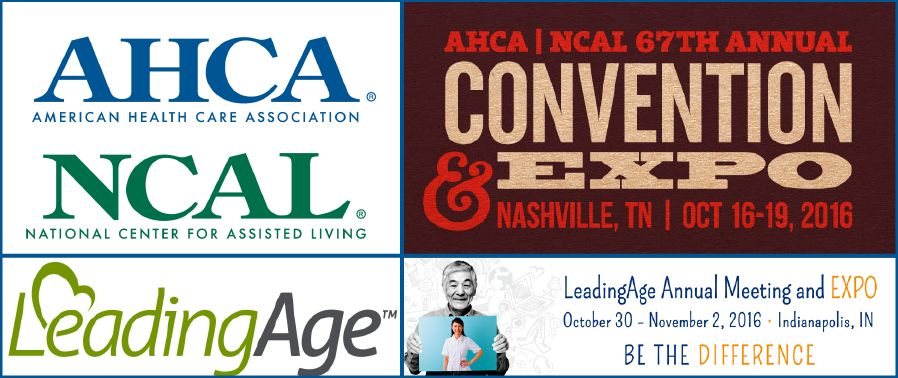 Sept. 29, 2016 – Milwaukee, Wisconsin – DART Chart is excited to announce that we will be available at two upcoming conventions this season.  For those of you considering attending one of these conventions, now is your chance to ask us real questions and get real solutions.  Visit our booth and meet the team.
If you've seen our Financial Results Video, you might recognize our President, Linda Kunz.  Our Administrative CEO, Bernard Hoffmann, will also be there to answer all of your questions.  Linda and Bernard are the founders of DART Chart and they look forward to sharing with you our newest, most exciting release yet: Map & Track: Bundled Payments.
Additionally, we will also be bringing along a special guest to answer any questions you have about maximizing your revenue and handling Bundled Payments.  This Managed Care expert is a leading industry strategist with valuable insights into getting the most out of every contract.
Make the most of your visit to these upcoming events by learning how you can take your organization to the next level.  Below are the times and locations of our Fall 2016 event schedule:
Schedule Your Appointment at the Upcoming Trade Shows
Please select a valid form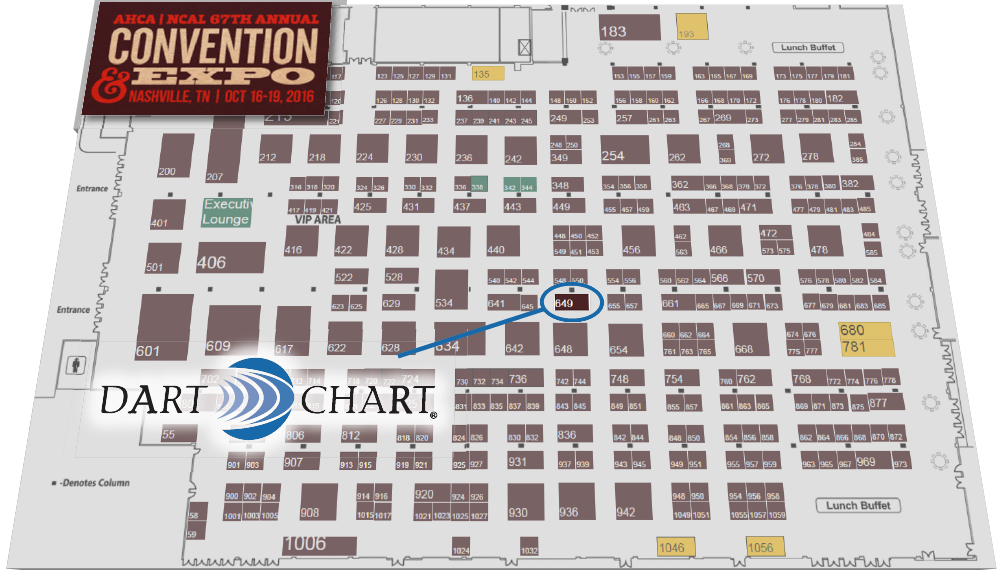 2016 AHCA/NCAL Convention and Exhibition

Dates:
October 16-19, 2016
Venue:
Gaylord Opryland
City:
Nashville, TN
Booth Number:
Plot #649
Representatives:
Linda Kunz, Bernie Hoffmann, Tracy Hall, and a Special Guest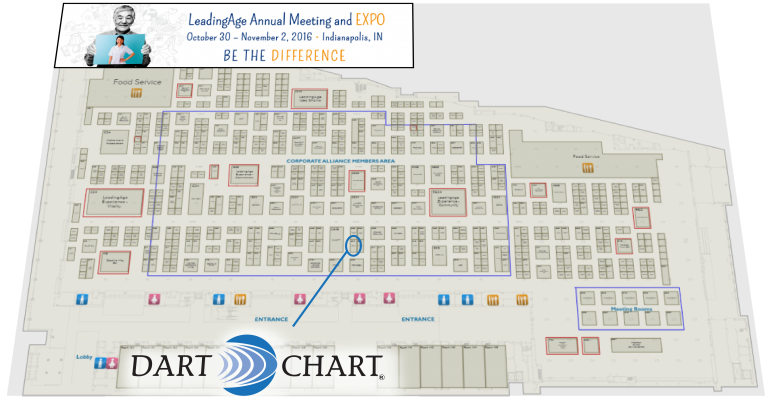 2016 LeadingAge Annual Meeting & EXPO

Dates:
October 30-November 2, 2016
Venue:
Indiana Convention Center
City:
Indianapolis, IN
Booth Number:
Plot #2818
Representatives:
Linda Kunz, Bernie Hoffmann, Tracy Hall, and a Special Guest