DART CHART PARTNERS WITH LTC SUPPORT SERVICES
Skilled Nursing Facilities Continue Trend of Technology Integrations

MILWAUKEE, WI and GALESBURG, IL; Dec. 15, 2016– DART Chart Systems today announced that they are entering into a new contract with LTC Support Services, LLC.
Under the agreement, DART Chart will automate LTC's Managed Care contracts and provide their facilities with tools to better manage costs and increase reimbursements.
"We as providers must access our clinical and administrative competencies daily while seeking out strategic opportunities to work with partners in the industry who will help us succeed in the new world of Managed Care," says Kat Williams, a spokesperson for LTC.  "We feel that partnering with DART Chart will help us achieve the success needed to sustain ourselves in this ever changing environment."
DART Chart specializes in cost management, identification of exclusions, stop loss and other methods that increase Managed Care reimbursement.  "Having the ability to understand when patient levels change daily and ensure that you bill for every exclusion possible places our clients in a unique competitive advantage" states Linda Kunz, Ph.D., President of DART Chart.  According to a June, 2016 study, one skilled nursing facility increased their revenue by $33.73 per patient day while under contract with DART Chart while also increasing their Managed Care census by 21.7%.
"Having a contract and relationship with Managed Care organizations is only part of the process," states Matt Hails, Director of Healthcare at LTC Support.  "Knowing how that contract affects each resident, the services they can receive, the data accumulation of the services being provided, and understanding the billing for the direct reimbursement our facility will receive, are crucial in the daily operations of our facilities."
The agreement marks a larger, industry-wide trend of skilled nursing facilities embracing new technologies in the face of rapid legislative changes.  As Hails notes, "we are excited that partnering with DART Chart will help us to better understand, bill for, and negotiate better Managed Care contracts."

MEDIA CONTACT:  Tracy Hall
thall@dartchart.com
414.331.7282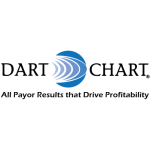 About DART Chart Systems, LLC
DART Chart Systems, LLC is a software and billing consultation company that has been in operation since 1998.  Their trademarked products provide billing management and contract automation for Alternative Payer contracts in Long Term Post-Acute Care.  They work to empower facilities to confidently navigate the complexities of multiple payors' specific contract terms without missing out on reimbursement opportunities.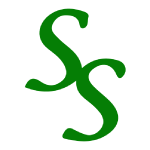 About LTC Support Services, LLC
LTC Support Services, LLC is a management support team with members who provide knowledge and expertise to the healthcare community specializing in long-term care, skilled nursing and rehabilitation.  Our services include support management in administration, billing and nursing care, as well as, compliance and risk management.